Volvo XC60 Recharge Plug-In Hybrid

Meet Volvo XC60 Recharge Plug-In Hybrid at Lehman Volvo Cars of York
Electric vehicles (EV) are finding their stride in York, PA. This encompasses a nationwide initiative to lessen emissions on the way to a cleaner environment. How this is accomplished may be up to you lending a helping hand near East York and Dallastown.
When you take delivery of Volvo XC60 Recharge plug-in hybrid, in one act you've attained partial freedom from fuel while furthering Volvo Cars' company-wide mission of all sales divided between Volvo plug-in hybrid models and pure-electric offerings. You can make a difference throughout Hanover and West York.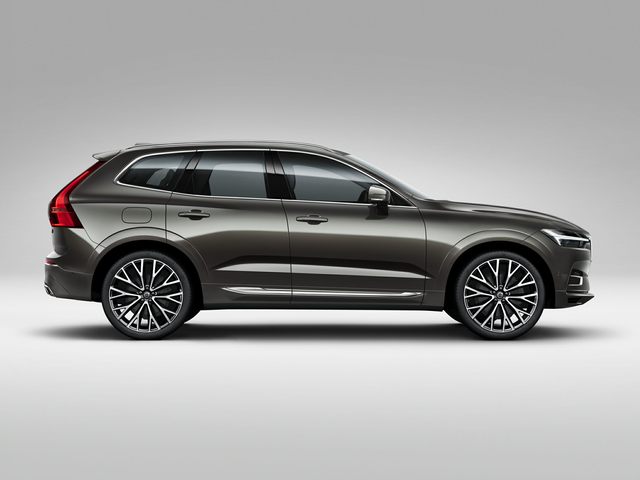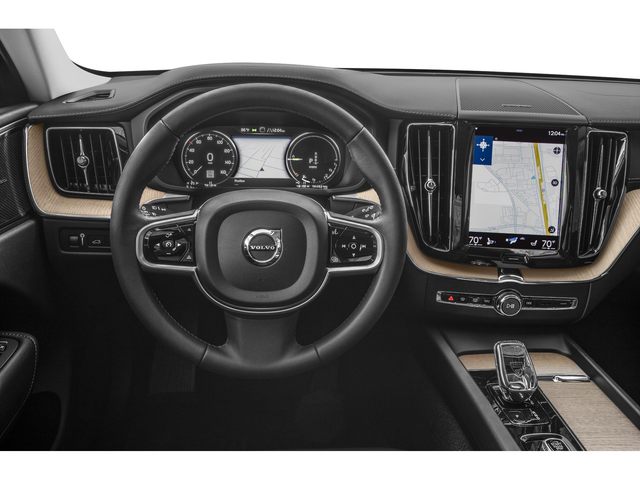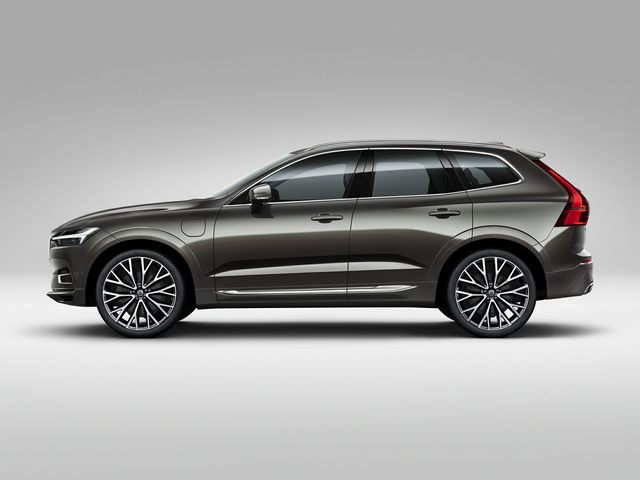 2021 Volvo XC60 Recharge SUV, a Scandinavian Creation for a Pristine Environment
Don't be dismayed should you think hybrids have no power, or there are issues with reliability. Quite the opposite when considering the purchase or lease of Volvo XC60 Recharge at Lehman Volvo Cars of York.
The beauty of a plug-in hybrid stems from the capacity to charge your XC60 Recharge at home, then venture up to 19-pure-electric miles. When the all-electric mode needs enhancement, the hybrid operation takes over by providing fuel when needed. If your commute or daily errand running is under 19-miles, you're freed of fuel need. Collectively, combined fuel economy may comprise 57 mpge. It's that simple.
Power and Performance of XC60 Recharge
In terms of power and performance, an electric battery adds propulsion to a fuel-powered engine when in use. This provides up to 400 hp, generated torque of 472 lb.-ft., and a maximum towing capacity of 3,500-lbs. Cargo opportunities are afforded 63.3 cu.-ft. of space, with seating for five. Fuel reserves are housed within an 18-gal. tank when needed. Then, comes comfort.
Interior Space of Volvo XC60 Recharge
Seating surfaces incorporate available, ventilated Nappa leather and wood inlays. A centralized, 12.3-in. Digital Driver Display will house all your Apple CarPlay® and Android Auto™ applications. Adorning the entire interior space are strategically situated Harman Kardon or Bowers & Wilkins speakers for the serious conveyance of your favorite driving music.
Safety Inherent in all Volvo Models
Volvo Cars has prided itself on safety and its implementation in every single Volvo model. From a suite of driver-assistance features and their innate safety-mindedness, you're effectively ensconced in parameters directly conceived by Volvo Cars' executives. The mission: no individual should lose their life in a Volvo sedan, SUV or wagon. Period.
In all, Volvo XC60 Recharge offers what's desired in a plug-in hybrid SUV. Efficiency, proprietary safety features and Scandic comfort are found throughout this affordable, luxury SUV.
Volvo XC60 Recharge and the Electric Vehicle Federal Tax Credit
Given that Volvo XC60 Recharge is a Plug-in Hybrid Electric Vehicle (PHEV), it qualifies for the EV Federal Tax Credit of up to $7,500. When you purchase a Volvo XC60 Recharge, you're afforded the federal tax credit to subtract from your overall tax bill for the year of purchase. This means a tax liability of $8,500 will be reduced to $1,000, when the credit is applied. Any tax liability under $7,500 will have the outstanding credit applied to the following year's tax bill.
Additional Volvo Recharge SUVs to Consider
Other Volvo plug-in hybrid and pure-electric SUV models, such as Volvo XC90 Recharge and Volvo XC40 Recharge, add to a Swedish smorgasbord deep in electric-powered convenience and luxury.
Each has their electric-powered efficiency baked-in -- be it 18-miles of pure-electric roaming with XC90 Recharge, or up to 200+miles given the all-electric radius of XC40 Recharge. And with, are all those discerning features that have made Volvo sedans, SUVs and wagons so coveted throughout the world.


Sales Hours
Monday

09:00 AM - 08:00 PM

Tuesday

09:00 AM - 08:00 PM

Wednesday

09:00 AM - 08:00 PM

Thursday

09:00 AM - 08:00 PM

Friday

09:00 AM - 06:00 PM

Saturday

09:00 AM - 4:00 PM

Sunday

Closed