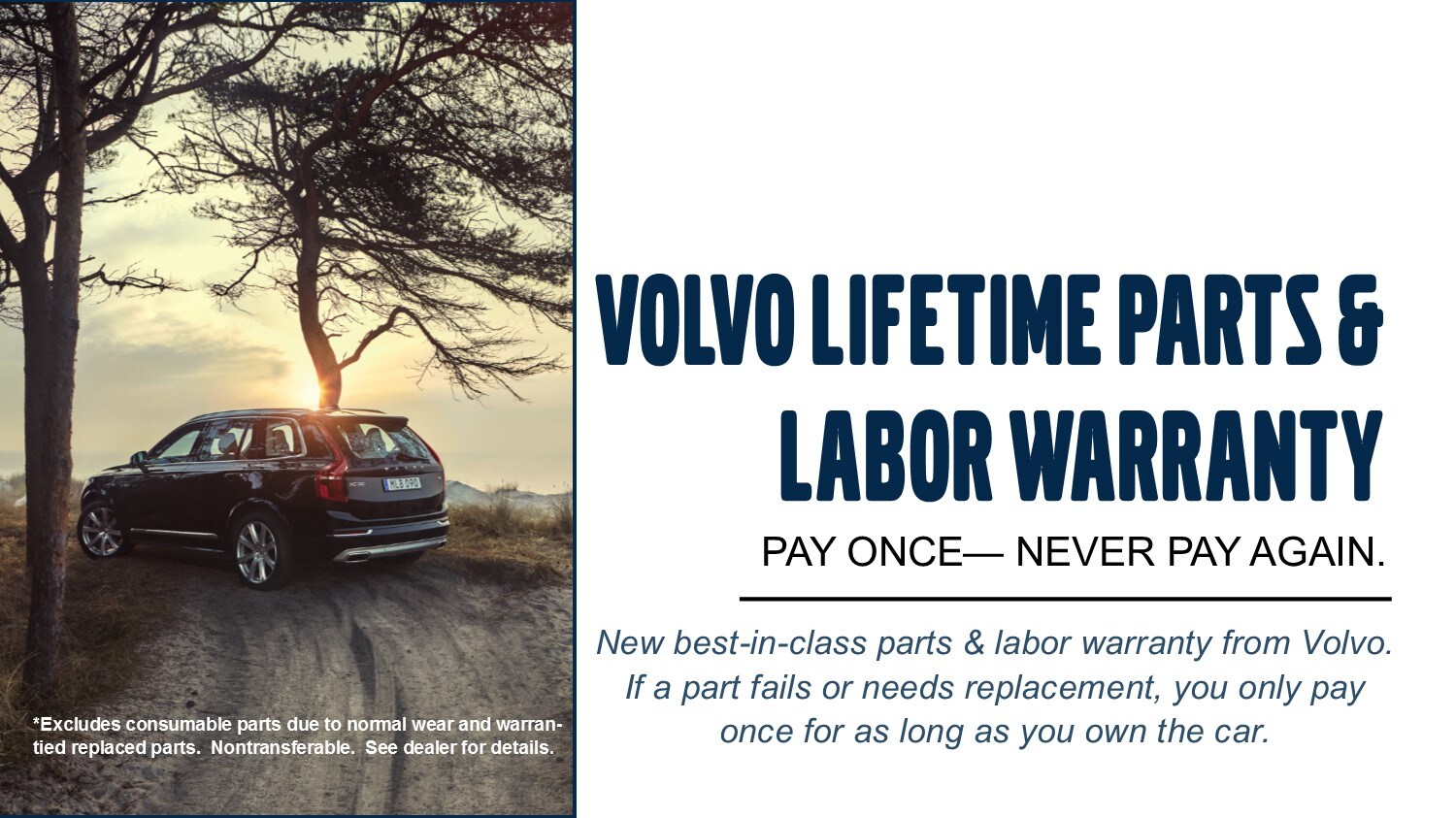 Lehman Volvo Cars is pleased to announce the Volvo Lifetime Parts & Labor Warranty.  Effective June of 2015, we now offer a best-in-class Lifetime Parts and Labor Warranty to customers that purchase and install a Volvo replacement part at an authorized Volvo retailer.  Simply put, you pay once for a repair and never pay for it again!
As part of the vehicle's normal service and maintenance requirements, certain parts need to be replaced due to wear and tear.  Those parts are excluded from the Volvo replacement party lifetime warranty.  These parts include, but may not be limited to, the following:
Batteries
Batteries for remote keyless entry
Timing Belts
Filters
Fuses
Belts
Brake Pads
Rotors (excluding run out)
Wiper Blades
Spark Plugs

Clutch lining

Floor Mats
Upholstery/rugs
Tires

 
When requesting warranty repairs on replacement parts, the purchaser must present evidence of purchase and installation (sales ticket or Repair Order showing payment to any authorized Volvo retailer in the United States) during normal business with the Repair Order as support.