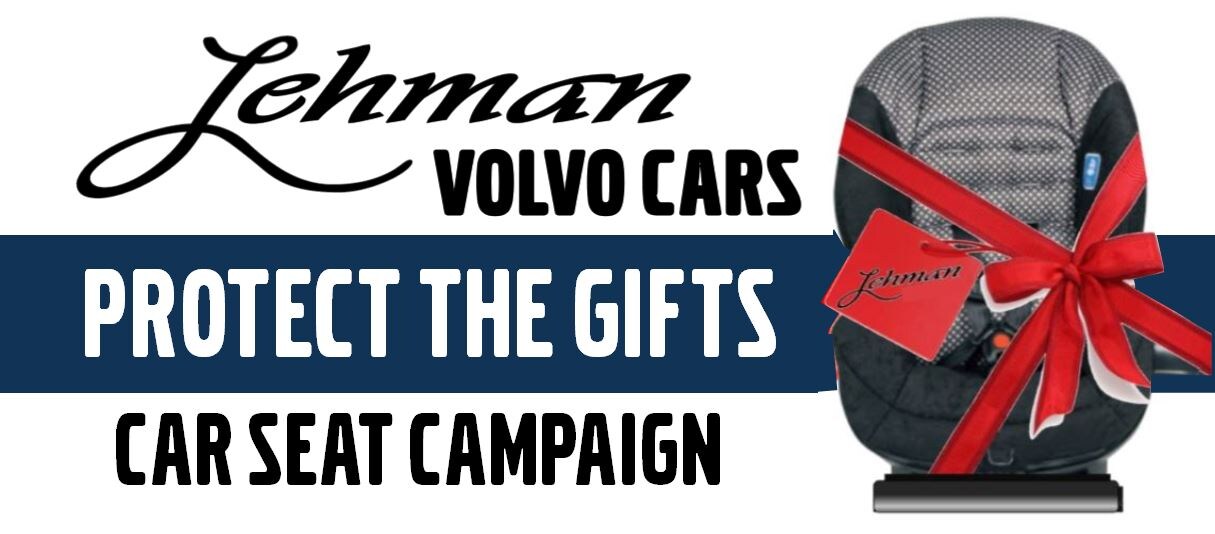 Lehman Volvo Cars is proud to present the Protect the Gifts Car Seat Campaign this Holiday Season.  If you or a family member you know is in need of a car seat and cannot afford a new one, e-mail us at contest@lehmanvolvocars.com. Lehman Volvo Cars will be providing the community with a limited number of new car seats (infant, toddler or booster) for this holiday season.
In your request we will need to know the make and model in which the car seat is to be installed. Also required is the child's age, height and weight. All of this information will be used to provide the safest seat for you and your family. Inquiry deadline is November 15th. 
Distribution in York will be held on Friday, December 8th from 2pm-6pm. All seats will be installed by Certified Car Seat Technicians.
Volvo Cars' core value is safety, and the gift of safety is something everyone should have. Happy Holidays from Lehman Volvo Cars.