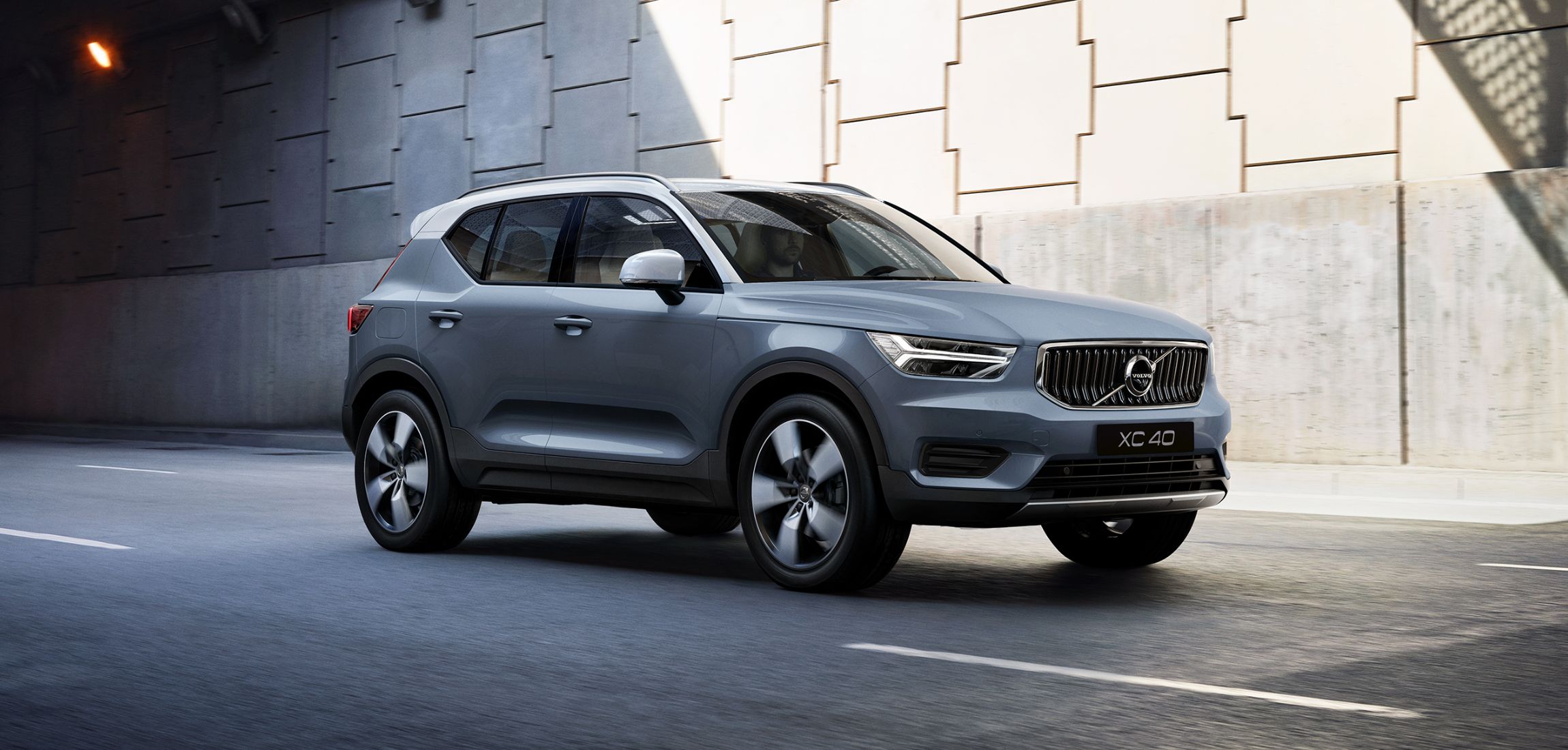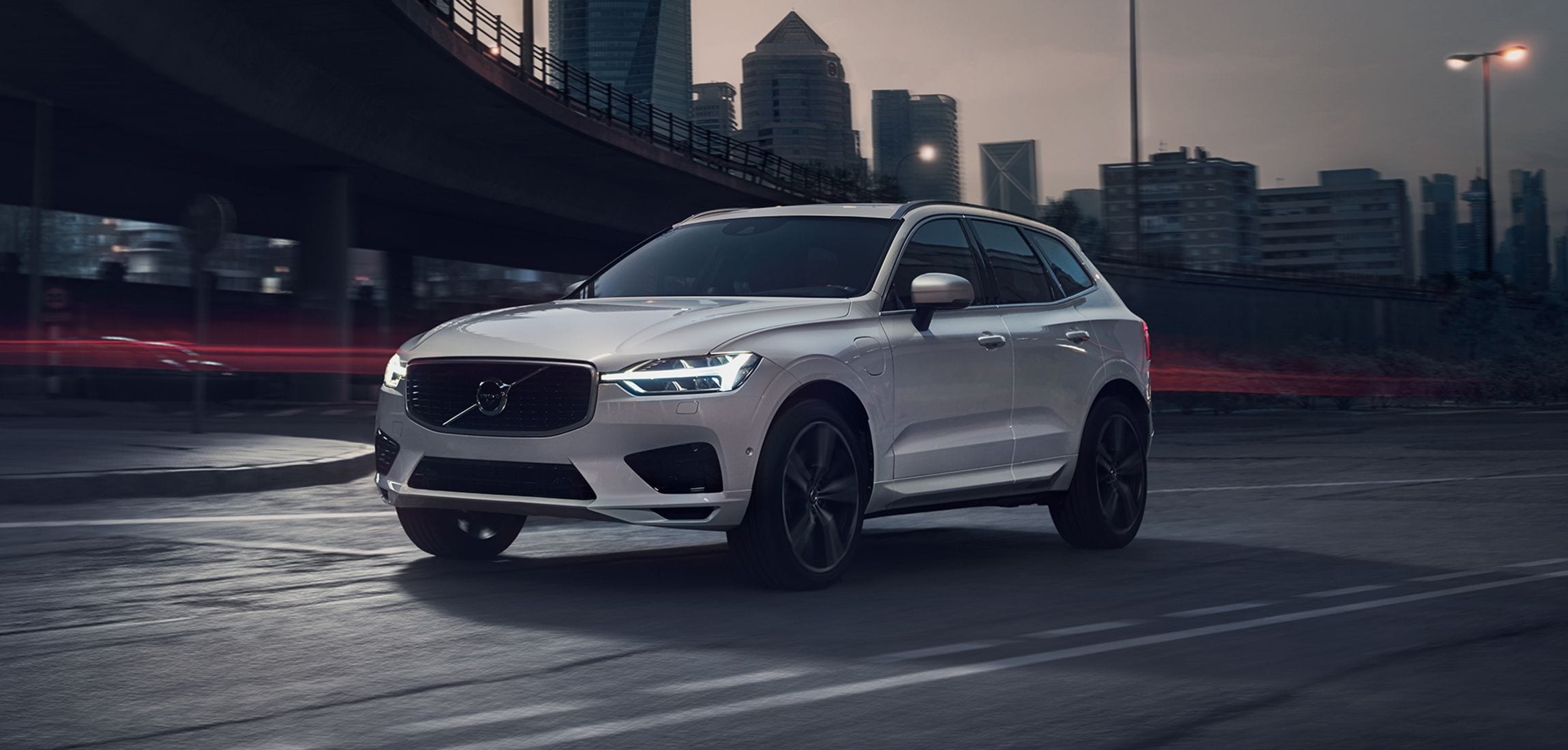 Which Volvo SUV is Right for You at Lehman Volvo Cars of York?
We at Lehman Volvo Cars of York are very eager to truly show you which Volvo SUV is the right move for you. We have an incredible selection of models, and two that really stand out are the Volvo XC40 and the Volvo XC60. These beauties offer up with an incredible selection of power, style, and comfort. And either would be the perfect model for a long list of people. Though both models are incredible, there might be one that is crafted more towards your liking. Check out the detailed information on how these models differ, and how they can be the perfect model for your family or your next adventure.
The Volvo XC40
With the Volvo XC40, you will have access to an incredible compact crossover. This beauty offers up with seemingly endless comfort, power and safety features for you to utilize. Giving you options is one thing that Volvo does best, and with the XC40, you'll experience that firsthand. This beauty offers up with a spacious and exciting interior, and because of its intelligent build, allows you to really squeeze out every inch of functionality.
Cargo
One thing that the Volvo XC40 really excels at is the ability to accommodate your cargo. With this beauty you can easily enjoy a minimalist cabin that still offers all of the features you've come to love. An impressive cargo space finds its home in this vehicle, as does a configurable seating arrangement. With the seating adjusted, you can fit even more. Another factor that shows off is the incredible selection of small item storage that is hidden throughout. With a thoughtfully designed cabin such as this, you will always have a place for your phone, maps and other driving necessities.
Performance
Total power is something that you will be delighted to experience with the Volvo XC40. With this exceptional model you will be able to drive in a myriad of weather conditions with all-wheel drive. Your life doesn't stop for bad weather, and neither does the Volvo XC40. In addition, you can enjoy a high ground clearance, making it easier than ever to maneuver off the beaten path.
Safety
Another thing to consider when looking for the perfect Volvo SUV is the safety features you would like to see. Volvo utilizes some of the most innovative technology out there to ensure that you can enjoy a confident and safe drive with your family and friends. These tech features help to warn you of possible accidents, or to help you avoid an accident all together. Check out some of the safety features that you can look into when test driving the Volvo XC40:
City Safety: this feature is much like driving with a co-pilot. It can identify other vehicle, pedestrians, cyclists and even animals that lie ahead. It will even warn you if it senses that a collision is imminent.
Run-off Road Mitigation: this feature can help to sense if you are about to leave the road unintentionally. It utilizes both steering and braking to help guide you back to your intended path.
Technology
Finally, with the Volvo XC40, you will enjoy access to incredible connectivity. This innovative cabin offers up with wireless charging capability as well as seamless smartphone integration. With these two features, you will be able to remain connected and in touch with family and friends, no matter where your adventure takes you.
The Volvo XC60
Need a bit more? We understand that York, East York and West York residents might need a bit more from their new Volvo SUV. Though the XC40 is an incredible crossover options, the XC60 offers up some different features and build options that you might want to look into. This vehicle is incredible in its own way, and will certainly give you the ride of your life. Check out all of the incredible features that continue to push the Volvo XC60 to be one of the most popular luxury SUV options on the market.
Cargo
One of the first features that we like to look at is the incredible space that is offered up in the Volvo XC60. This beauty shows off from start to finish, front to back with total space. A large cargo area makes it easy to travel, and plenty of leg and headroom help to ensure that every passenger is comfortable. Additionally, storage throughout is thoughtfully designed, ensuring that the smaller driving necessities that you require can easily be fit or hidden around the vehicle.
Performance
Getting into performance features is more than exciting with the Volvo XC60. This beauty shows off with up to five different drives modes to choose form. These modes are All-wheel drive, Pure, Off-road, Power and Hybrid. Giving you the driving experience that you want is easier than ever with access to such an exciting selection.
With three different powertrains to choose from, you will have no trouble at all enjoying every twist and turn. These powertrains are designed to give you a unique performance and power that can't be matched. Any of these powertrains is a great choice, but choosing is based solely on the driving experience that you crave.
Comfort
Along with keeping you and your passengers comfortable within, the Volvo XC60 also works to keep you comfortable by utilizing a double wishbone front suspension and an integral-link rear suspension. These suspensions work together to make your drive smooth and calculated. Optional air suspension can also add to the comfort. This suspension adjusts constantly taking into account your drive mode and speed.
Trims
Trim level options are also very exciting when it comes to the Volvo XC60. This beauty shows off with access to four exciting trim levels. These trims add in luxury features, utility options, and of course, change the powertrain that you will have. With a long list of configurable options, we know that we can help you find the perfect Volvo XC60 for your lifestyle and purposes. Check out these incredible trim levels in the details below:
Momentum: though this trim level is a base level options, you will see that it is effortlessly quipped with several incredible features. It offers up Led headlights, a power liftgate, leather upholstery and a panoramic sunroof.
R-Design: with this next trim level you will be able to experience several extra safety features, and some sporty styling differences. You also get keyless entry, and a Harmon Kardon audio system.
Inscription: With the Inscription trim level you can look forward to more luxurious styling elements along with several available packages that can be added on.
Polestar Engineered: this final trim level gives you access to a high output plug in hybrid powertrain as well as a stiffer suspension. You also get Brembo brakes and a 15-speaker Bowers &Wilkins premium sound system.
Test Drive a Volvo XC40 or XC60 at Lehman Volvo Cars York Today!
We at Lehman Volvo Cars of York are very excited that you are looking for the right Volvo for your driveway, lifestyle and adventure. We have a huge selection of these models available and we are eager to work with you to decide which one is truly the right model for you. Reach out to us today to schedule a test drive in either of these vehicles, or speak to our financial department to get started on the buying or leasing process.